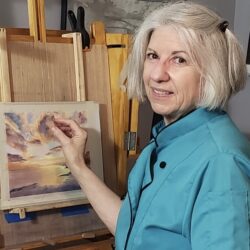 Susan Hester
My artistic journey began with Photography when my son was born in 1977. I was drawn to black and white photography with bold contrast and then to the color saturation of Kodachrome film. As much as I love photography I wanted to explore different ways to express myself. In 2011 I began taking art classes and workshops with various artists and found I love painting with watercolor and pastels using vibrant colors. I enjoy a variety of subjects. It keeps me engaged and always learning. Painting brings joy and relaxation to my life, and I can't imagine life without it. I'm thankful for my artistic husband, Rick, who provides encouragement every day.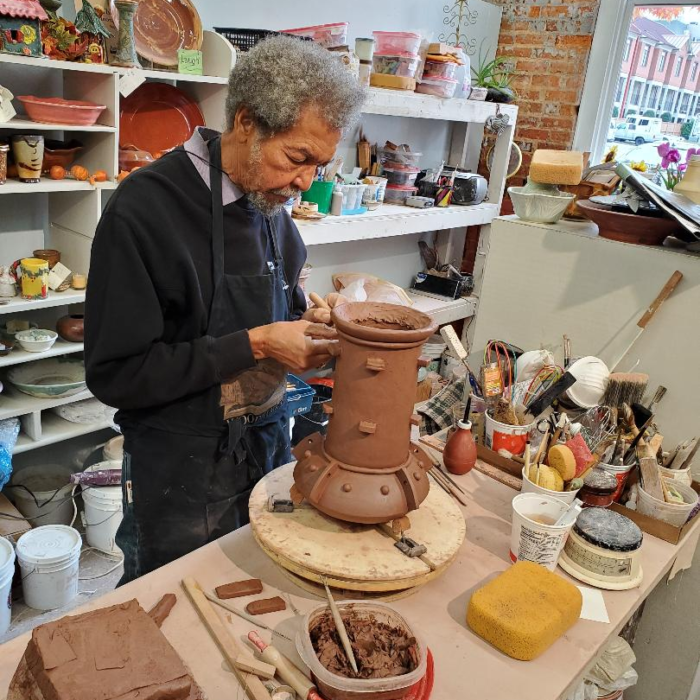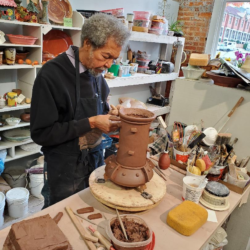 Stanley Greaves
ART EDUCATION : Working Peoples Art Class 1948-62. University of Newcastle on Tyne 1963-68 BA Hons Fine Art, Diploma: Art Education. 1979-80 Howard U, Fulbright Fellow. 1979-80. MFA PROFESSION Primary and Secondary Schools 1956-62. Head of the Division of Creative Arts, University of Guyana, Part time Tutor at the Burrowes School of Art 1975 -87, Sculpture and Painting Tutor Barbados Community College 1990-2007.EXHIBITIONS- solo and Group, Guyana, Trinidad, Barbados, Santo Domingo, Martinique, Cuba. Brazil, Colombia, UK, France, Canada. USA PRIZES/AWARDS Guyana, including National Honours, Barbados, Santo Domingo Gold medal, UK. for sculpture.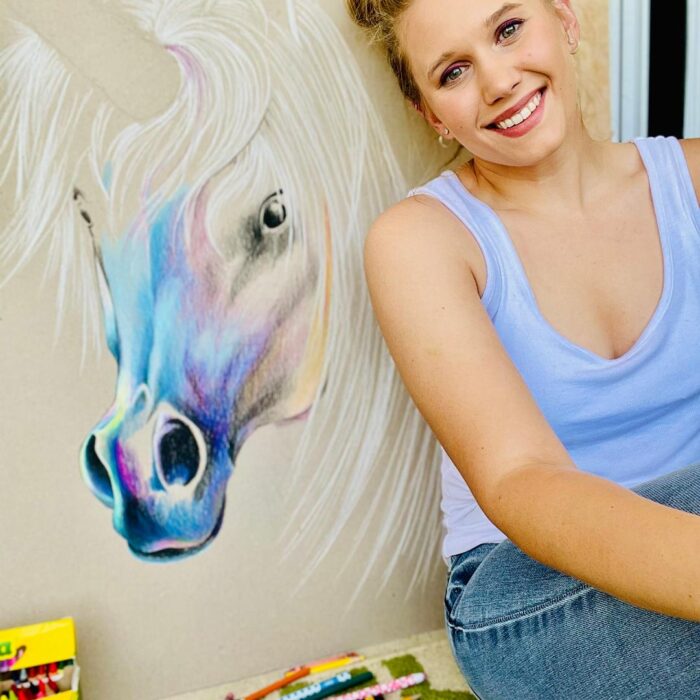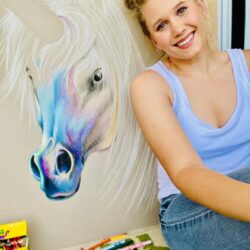 Sara Jane Lee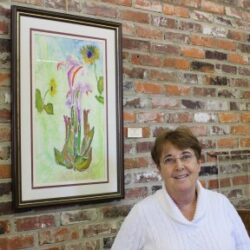 Sandie McFarlane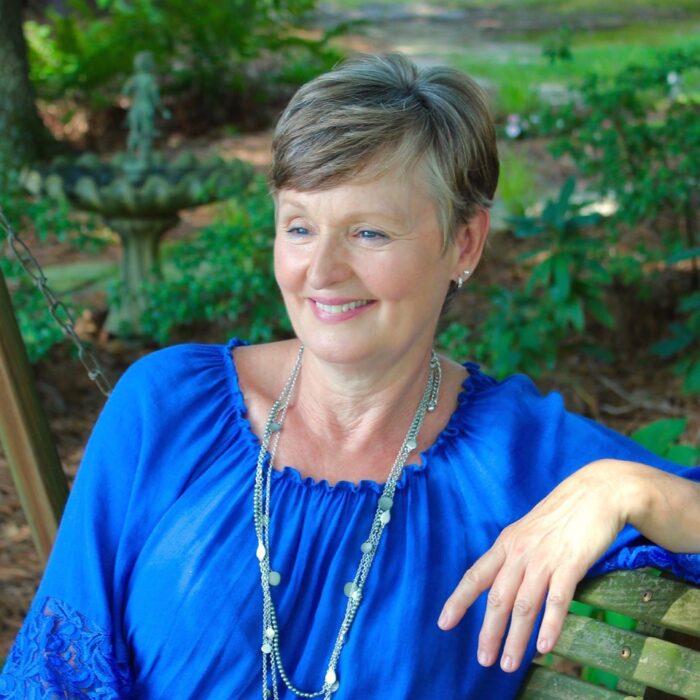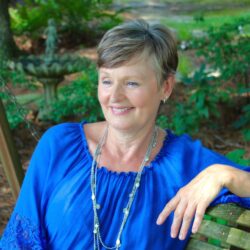 Rose Kennedy
Growing up in southeastern North Carolina, Rose Kennedy was surrounded by beauty from
the mountains to the coast, instilling a heartfelt tie to earth and nature that inspire her still.
Drawing and painting were her favorite pastimes, so continuing artistic ventures into
adulthood was a given. Rose previously worked as a product/graphic designer and also with
an art publisher/licensing agency creating water color/mixed media paintings in the juvenile
genre.
Rose now enjoys creating original paintings of landscapes, still life and the occasional pet
portrait. Her preferred medium is oil paint, but she shakes things up by sometimes working
with pastels or acrylics. Her impressionistic style conveys a sense of presence in her paintings
and she loves sharing her work with those who appreciate art. Painting outdoors in plein air
events affords her much pleasure, as does teaching others the joy of art.
Rose works from a home studio and also at Cape Fear Studios in Fayetteville, NC. Her work
has been juried into numerous exhibits and competitions, winning awards along the way.
Several of her works are featured in the publication Painting North Carolina, A Visual Journey.
in Charlotte/Raleigh
Her paintings may be seen on her website at www.lilarosekennedy.com, and at One-of-AKind Gallery in Pinehurst, Cape Fear Studios in Fayetteville and Karen Saks Design Showroom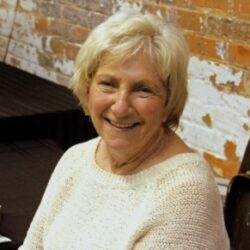 Karen Moore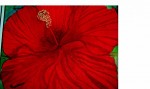 Helen 'Pat' Zumbahlen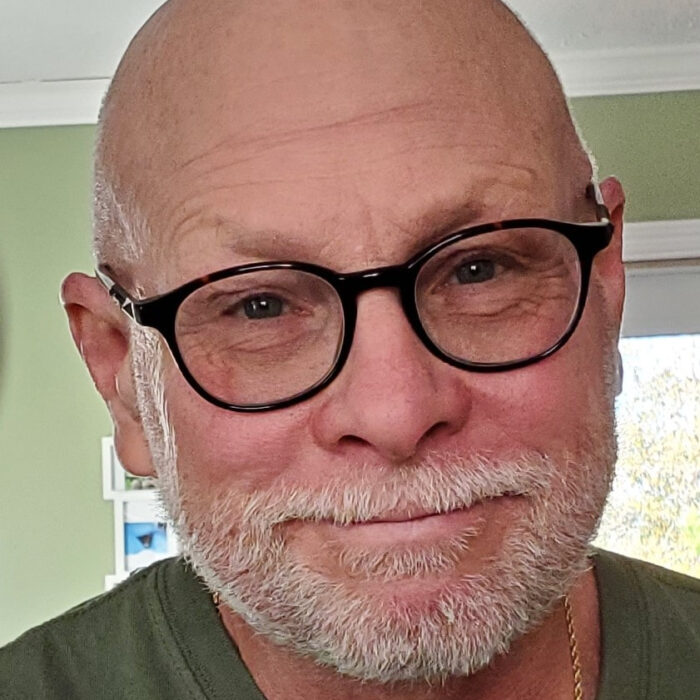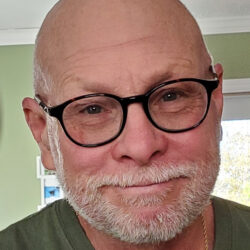 Steve Opet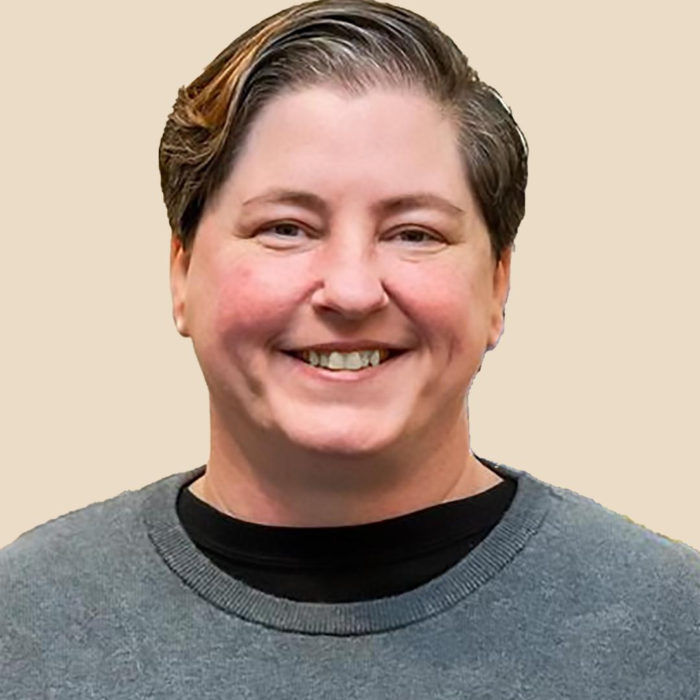 Angela Stout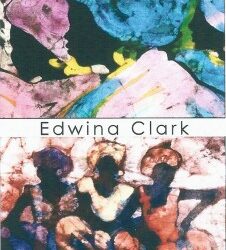 Edwinna Clark