Artists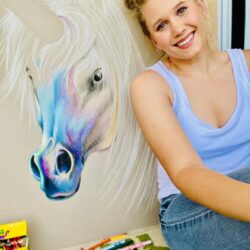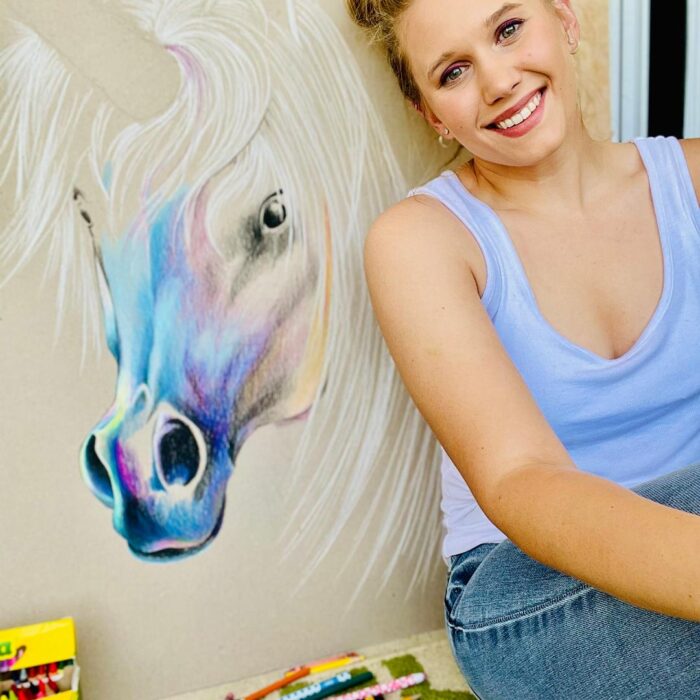 Sara Jane Lee
Sara-Jane Lee was born in New York City and grew up with a very strong connection to the arts. Throughout her artistic evolution, she has focused on accurate physical representation, as well as exploring the range and complexity of human emotion evoked by an image with inspiration drawn from nature.
Although she continues to work in all mediums with a focus on realism, Sara-Jane has recently become fascinated with crayons. With the textural energy of the wax and it's vibrancy of color, the crayon medium combines and expresses the whimsical side of her personality, and presents a dichotomy of precise realistic renderings with tools presumed for the artistically primitive. Her drawings are immediately relatable. The large scale in which she prefers to work adds to their impact, and enables a purity of emotional response.
For more info, send an email to:
Become a member
EXHIBITING MEMBERSHIP INFORMATION
---
​PLEASE NOTE THAT DUE TO COVID-19 WE WILL NOT BE ACCEPTING ANY NEW MEMBERS UNTIL JUNE 2021, CHECK OUR SOCIAL MEDIA AND WEBSITE FOR MORE INFORMATION
---
​Exhibiting Membership Information and Application
​Cape Fear Studios, Inc. is a nonprofit 501 (c) (3) fine arts organization that provides opportunities for visual artists and art patrons to work together in promoting and learning visual arts. The City of Fayetteville, The Arts Council of Fayetteville-Cumberland County and the N.C. Arts Council support CFS. CFS is located on the corner of Maxwell Street and Russell Street in historic downtown Fayetteville, Cape Fear Studios provides art studios for rent, a gallery where exhibitions of work by member and visiting artists are held, retail space, and classroom space for private lessons, workshops or classes. We are governed by a Board of Directors, which is elected by the membership and operates under by-laws.
---
Our stated purposes include provision for:
​An extension of the downtown cultural arts and revitalization
Arts education for the public through studio demonstrations, tours and hands-on activities
An outlet for artists to exhibit and sell their work
A source of quality, locally produced visual arts for the public
---
​Please see our application for more details on becoming a member, use drop down tab "Become a Member"
​If you have any questions about any of the above, please don't hesitate to contact us:
​Phone: 910.433.2986
Email:artgallery@capefearstudios.com