Artists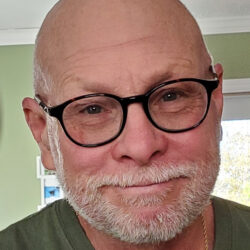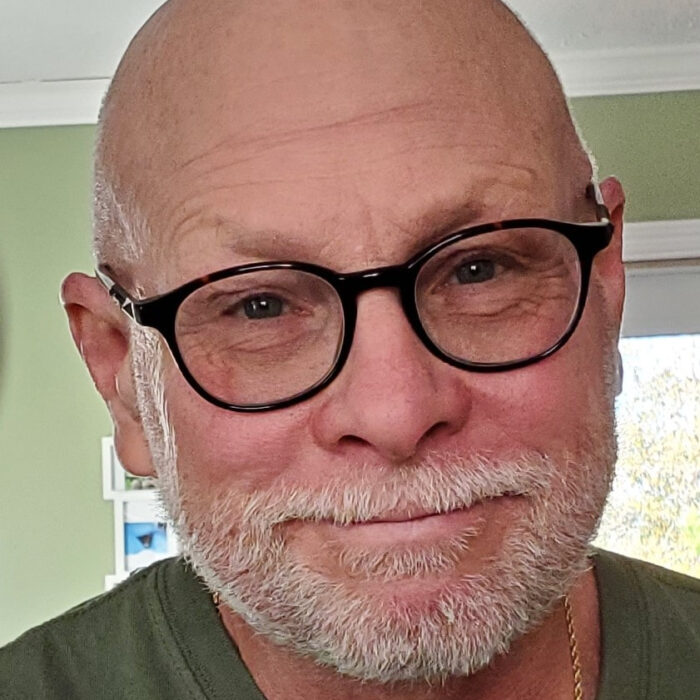 Steve Opet
Steve Opet graduated from the Art Institute of Pittsburgh in 1975, making Dean's List and receiving an Associate's Degree. In 1990 he earned a Bachelor of Arts Degree, Point Park College, Pittsburgh.
He was a Weirton Steel Corp. employee for 24 years. First as a union worker, then communications specialist creating monthly safety posters and corporate presentations, then foreman, Sinter Plant (Primary), and finally Planner in Utilities/BOP (Primary).
He enlisted in the U.S. Army Reserve in 1982, and served with the 99th Army Reserve Command during a 3-year active tour as an illustrator.
Opet has served in Kosovo, Operation Joint Guardian, twice in Iraq, Operation Iraqi Freedom. During OIF, he served with the 10th Mountain Division. In his free time, Opet created over 70 color and black & white cartoons for the 10th's publication, "The Mountain View", which are now part of the permanent collection of the 10th Mountain Division Museum, Fort Drum, NY. Some of his cartoons appear in; "Armed with Abundance", by Meredith H. Lair, "The Comic Art of War", by Christina M. Knopf, "Drawing Fire – The Editorial Cartoons of Bill Mauldin", by the Pritzker Military Museum and Library.
Opet has won more than 50 awards, including 22 Merit Awards, five Best of Show, ten 1st Place, and six Special Awards.
In the military, he has won 12 First Place awards for Illustrative Art in the Keith L. Ware Annual Competition for Excellence in Journalism, and in 2009 received a Thomas Jefferson Award at the Department of Defense level.
His piece, "Barefoot Swingers", won an Award of Excellence (Purchase Award), at the West Virginia Governor's Annual Exhibition, 2003. In 2012, "Sunday Ride" received an Award of Merit at Tamarack "Best of West Virginia Exhibit", and was featured in their Best of West Virginia calendar.
Originally from Weirton, WV, he currently resides in Fayetteville, NC, where he retired as a Master Sergeant from the United States Army Reserve Command (USARC), Fort Bragg, NC with 32 years of service.
He is a past president and current member of the Steubenville Art Association, an exhibiting artist and board member of Cape Fear Art Studios, Fayetteville, NC, and member of the Arts Council of Cumberland County, and the Moore County Arts Council, NC.
Artist Statement
My drawings are rendered in black and white primarily with ballpoint pen (Bic medium point). I like contrast,
line, form, and add a touch of color to highlight an aspect of the piece.
I use old photographs as reference, and search for photographs of children, their pets and men and women at
work and leisure – conventional subjects drawn in an unconventional way.
The drawings are mixed media-pen and ink, graphite pencil, charcoal, watercolors, and occasionally airbrush.
I enjoy the fine line work I use in shading, but have started to use more graphite pencil. I sometimes get abstract
when rendering folds and various textures. I slightly "distort" the faces of my subjects. My people are all
slightly quirky – exaggerated facial features, gangly legs and knobby knees, and grown-up heads on children's'
bodies – a juxtaposition of normal and eerie.
Family albums are a primary source as well as magazines and books. The photographs reflect life in America, something most people can identify with.
Become a member
EXHIBITING MEMBERSHIP INFORMATION
---
​PLEASE NOTE THAT DUE TO COVID-19 WE WILL NOT BE ACCEPTING ANY NEW MEMBERS UNTIL JUNE 2021, CHECK OUR SOCIAL MEDIA AND WEBSITE FOR MORE INFORMATION
---
​Exhibiting Membership Information and Application
​Cape Fear Studios, Inc. is a nonprofit 501 (c) (3) fine arts organization that provides opportunities for visual artists and art patrons to work together in promoting and learning visual arts. The City of Fayetteville, The Arts Council of Fayetteville-Cumberland County and the N.C. Arts Council support CFS. CFS is located on the corner of Maxwell Street and Russell Street in historic downtown Fayetteville, Cape Fear Studios provides art studios for rent, a gallery where exhibitions of work by member and visiting artists are held, retail space, and classroom space for private lessons, workshops or classes. We are governed by a Board of Directors, which is elected by the membership and operates under by-laws.
---
Our stated purposes include provision for:
​An extension of the downtown cultural arts and revitalization
Arts education for the public through studio demonstrations, tours and hands-on activities
An outlet for artists to exhibit and sell their work
A source of quality, locally produced visual arts for the public
---
​Please see our application for more details on becoming a member, use drop down tab "Become a Member"
​If you have any questions about any of the above, please don't hesitate to contact us:
​Phone: 910.433.2986
Email:artgallery@capefearstudios.com