Newsletter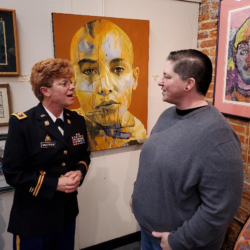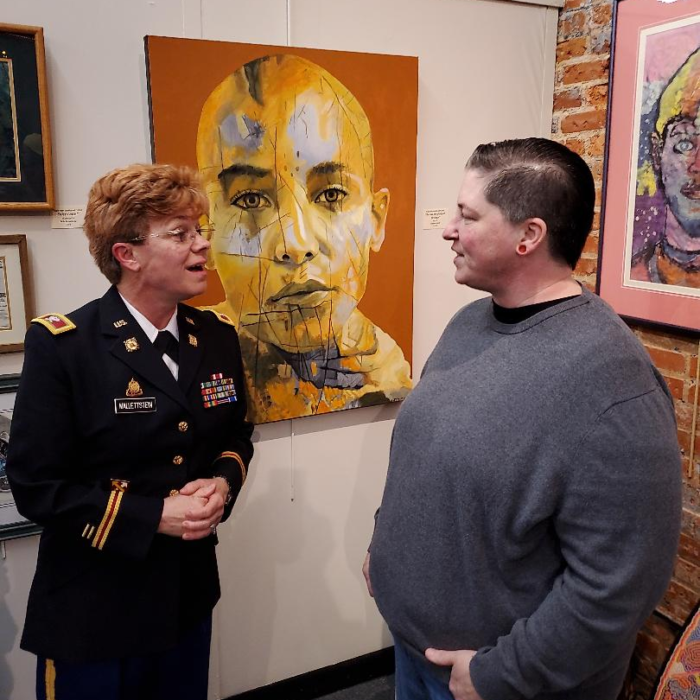 ALPHA ROMEO TANGO 2020
A military art exhibition open to all Active Duty, Reserve, National Guard, Veterans and Retirees, and their dependents, (all Services), 18 years or older. The exhibit will be on display from February 26th – March 24th, 2020. A People's Choice award will be presented.
​No entry fee. Two (2) entries per artist may be submitted. Submissions are not limited to military subjects and all styles and subject matter are welcomed.
​SPECIFICATIONS FOR TWO-DIMENSIONAL SUBMISSION (INCLUDES PHOTOGRAPHY): Work should not exceed 40"x40" including frame and must be properly wired and prepared for hanging. No saw tooth hangers, tape, cardboard, string, etc. Mats should be clean and free of debris or pencil marks and framing glass clean and free of fingerprints or dust. Ensure frames meet properly in the corners and that no scratches, chips or improperly attached wires are present. No prints or mass produced work please.
​SPECIFICATIONS FOR THREE-DIMENSIONAL SUBMISSION: Work must be ready to display, be of a manageable size and free of chips, scratches, cracks, or other quality issues that are not integral to the formulation or interpretation of the piece. If a piece requires any particular care or treatment, please inform studio staff so they might share the information with prospective buyers.
​Please submit a brief bio showing your affiliation to the U.S. Military.