Artists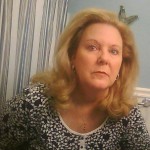 Larkin Pfeffer
As long as I can remember I have been an Artist, at least in my own mind. I have always had this passion to create through some form of medium and I have tried them all. Glass fascinates me and seems to be the only medium that I do not get bored with and never seem to be able to master. This makes it a challenge, which keeps me constantly learning. I have been making glass beads, completely by hand, for 15 years now and continue to practice, practice, and practice everyday. There is always something new and exciting to learn and create. There are new techniques, new glass and colors, and every time I sit at the torch it is an adventure that I cannot describe.
I discovered glass beads while taking a jewelry fabrication class. I was looking for tools on the internet and stumbled across some glass beads that were so intriguing that I began to look at all the glass bead available. I began to think that learning to make them myself would be a great challenge and that they would combine beautifully with my silversmithing. I found a class to take and took off to the mountains for a week of intensive training in the art of lampworking. I knew this was something I could do forever so I purchased everything I needed to come home and set up a small studio. I have been passionate about hot glass ever since and consider it therapy as well as an art form.
Become a member
EXHIBITING MEMBERSHIP INFORMATION
---
​PLEASE NOTE THAT DUE TO COVID-19 WE WILL NOT BE ACCEPTING ANY NEW MEMBERS UNTIL JUNE 2021, CHECK OUR SOCIAL MEDIA AND WEBSITE FOR MORE INFORMATION
---
​Exhibiting Membership Information and Application
​Cape Fear Studios, Inc. is a nonprofit 501 (c) (3) fine arts organization that provides opportunities for visual artists and art patrons to work together in promoting and learning visual arts. The City of Fayetteville, The Arts Council of Fayetteville-Cumberland County and the N.C. Arts Council support CFS. CFS is located on the corner of Maxwell Street and Russell Street in historic downtown Fayetteville, Cape Fear Studios provides art studios for rent, a gallery where exhibitions of work by member and visiting artists are held, retail space, and classroom space for private lessons, workshops or classes. We are governed by a Board of Directors, which is elected by the membership and operates under by-laws.
---
Our stated purposes include provision for:
​An extension of the downtown cultural arts and revitalization
Arts education for the public through studio demonstrations, tours and hands-on activities
An outlet for artists to exhibit and sell their work
A source of quality, locally produced visual arts for the public
---
​Please see our application for more details on becoming a member, use drop down tab "Become a Member"
​If you have any questions about any of the above, please don't hesitate to contact us:
​Phone: 910.433.2986
Email:artgallery@capefearstudios.com