Artists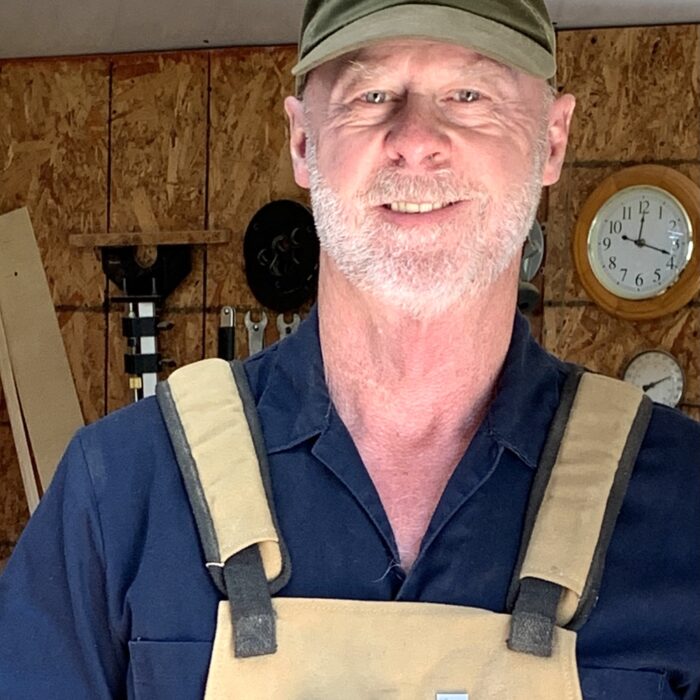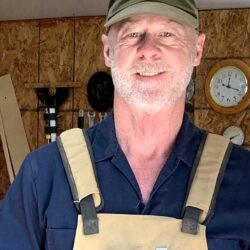 Richard Hester
My interest in woodworking began at a young age when I made small projects with my dad in his workshop. The first projects were simple and small. Most of my early creations were targeted to boy scout projects or country boy projects such as sling shots, bow and arrows, or tree houses.
As the years passed, and with the acquisition of more and better woodworking tools and skills, I progressed to making small furniture pieces using traditional joinery methods. After retirement, I acquired a wood lathe and learned the joys of creating thing of beauty from wood that would be considered trash by most wood workers. However, I have found some of the most beautiful and interesting wood grains to reside within what would traditionally be considered undesirable wood. I currently enjoy incorporating live edge wood into traditional furniture pieces, as well as using hardwoods and softwoods in Craftsmans, Farmhouse style, and Mid-Century Modern furniture pieces. Rescuing wood that would otherwise be condemned to the burn pile or trash pile provides much of my inspiration for creating beautiful and useful items in my shop and on my lathe.
My latest passion is building and donating crematory boxes to the families of soldiers that will be interred at the Veterans Cemetery at Ft. Bragg, NC. My greatest inspiration is the encouragement and discerning eye of my Artist wife, Susan.
Become a member
EXHIBITING MEMBERSHIP INFORMATION
---
​PLEASE NOTE THAT DUE TO COVID-19 WE WILL NOT BE ACCEPTING ANY NEW MEMBERS UNTIL JUNE 2021, CHECK OUR SOCIAL MEDIA AND WEBSITE FOR MORE INFORMATION
---
​Exhibiting Membership Information and Application
​Cape Fear Studios, Inc. is a nonprofit 501 (c) (3) fine arts organization that provides opportunities for visual artists and art patrons to work together in promoting and learning visual arts. The City of Fayetteville, The Arts Council of Fayetteville-Cumberland County and the N.C. Arts Council support CFS. CFS is located on the corner of Maxwell Street and Russell Street in historic downtown Fayetteville, Cape Fear Studios provides art studios for rent, a gallery where exhibitions of work by member and visiting artists are held, retail space, and classroom space for private lessons, workshops or classes. We are governed by a Board of Directors, which is elected by the membership and operates under by-laws.
---
Our stated purposes include provision for:
​An extension of the downtown cultural arts and revitalization
Arts education for the public through studio demonstrations, tours and hands-on activities
An outlet for artists to exhibit and sell their work
A source of quality, locally produced visual arts for the public
---
​Please see our application for more details on becoming a member: http://www.capefearstudios.com/wp-content/uploads/2018/01/CFS-Membership-Application-Jan-2018.pdf
​If you have any questions about any of the above, please don't hesitate to contact us:
​Phone: 910.433.2986
Email: artgallery@capefearstudios.com